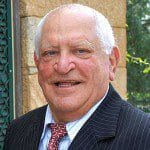 Cr Fred Borg OAM
Founder
The late Fred Borg OAM was active in the Macarthur community for over 45 years. Raising money for charities which directly benefitted local people was dearest to his heart. He was been the founder and Chairperson of the 24 Hour Fight Against Cancer Macarthur since it began in 2005. Fred harnessed local business and community support and appreciated the generosity of sponsors who make it possible for 100% of the money raised to go to patient care and comfort. Fred was immensely proud of the success of the 24 Hour Fight Against Cancer Macarthur and of the willingness of the wider Macarthur community to embrace this cause. Sadly Fred passed away in December 2016 after a short illness. He was awarded an Order of Australia Medal posthumously for his community work.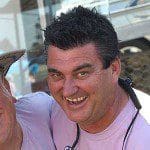 Warren Morrison
Chairperson
Warren is the Chairperson. Sponsors of our annual Golf Day, Warren Morrison & wife Sue run the Sleeping Giant and have been Macarthur residents for 25+ years. Their daughters Kylie, Ashley and son Josh have all grown up here in Macarthur and love the area. Warren started with the 24HFACM committee around its inception and enjoy the friendships and helping the community with this great charity.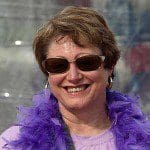 Sue McGarrity
Deputy Chairperson & Secretary
Sue has been a resident of Camden and Campbelltown for over 40 years and has served on the 24 Hour Fight Against Cancer Macarthur committee since it began in 2005. She currently holds the position of Deputy Chairperson. She is very proud of the achievements of the totally volunteer committee which works tirelessly for much of the year and of the support so willingly given by the Macarthur community to this great cause. The fact that all money raised through the 24 Hour Fight Against Cancer Macarthur stays right here to help local children and adults with cancer is the driving force behind Sue's involvement. This initiative has also given Sue the opportunity to meet many incredible and inspirational people from our local area.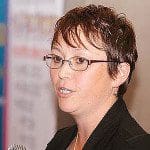 Debbie Yee
Treasurer
Debbie has lived in the Macarthur area for over 15yrs, and raised both her daughters here. She has personally used the services of the Macarthur Cancer Therapy Centre. Debbie joined the 24 Hour Fight Against Cancer as a way of giving back to the centre and being able to assist the community. Debbie is the treasurer.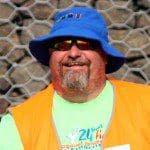 Dave Eckford
Teams Coordinator
David Eckford is the Franchisee of Mr Rental Campbelltown. David has been involved with the 24 Hour fight Against Cancer Macarthur since the start and is now a Major Sponsor and Committee member. David is also the Team Co-ordinator for the 2012 Walk. Being born in the Campbelltown area David has a lot of pride in the fact that all the 24 Hour Fight against Cancer Macarthur money raised stays in the Campbelltown area. David, his wife Sharon and their 3 kids look forward to walk every year and catching up with some amazing and inspirational people.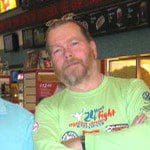 David Muller
David has lived in Campbelltown since 1988, where he has raised a daughter and three sons. David and his family and friends became involved in the 24 Hour Fight Against Cancer when his wife Diana was diagnosed with cancer and was receiving treatment at Campbelltown Hospital Cancer Therapy Centre. Diana passed away the week before their first walk in 2008. David saw firsthand the care & dedication of the Cancer Centre staff, and the support that we as a community can give the patients and staff, and believes that it is this that inspires all of us to do what we can. Not only for research to find a cure, but for other things such as specialised equipment and training and for the small things that can make the patients and their families feel better about themselves, even for a short time.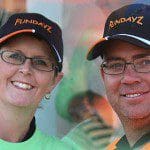 David Dykes
David has volunteered his time as the Grounds Coordinator for the 24hr Walk for the past few years as he is aware of the need of continued support for our local cancer centres. A Macarthur resident for 30+ years he has witnessed the increase of cancer related illness affect his family and the community. David and his family are regular attendees at the 24hr events and will be walking in remembrance of his father in law Bob, with team 4BOB again this year.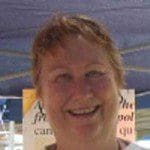 Christine Edge
Christine has been a Campbelltown resident for 35 years and has raised a daughter and son here. They in turn are raising children in our local area. She initially joined the 24hr Fight Against Cancer Macarthur to support her friend and was soon elected Treasurer, holding that position for 5 years , from 2006 – 2011. She enjoys the challenge of making each year an even greater fundraising success than the previous one. Christine finds it rewarding to be part of such a hardworking and selfless committee of local people. She continues to be amazed by heroic, personal and heartfelt stories of cancer patients and their families.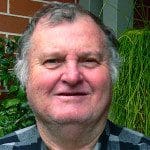 Phil Fleming
A Macarthur resident for 23 years, Phil has lost a number of his family and friends to cancer and currently has two friends fighting the battle. Touched by the deeds of those who have volunteered their services and time to raise funds, to aid and support those with cancer in our community through the 24 hour Fight Against Cancer, he now feels privileged to be part of the group.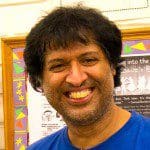 Brian Laul
Journalist, theatre personality, musician, entrepreneur, social worker. Brian has meant different things to different people through a colourful career that has been the subject of documentaries, book chapters & prestigious awards. Producer of The Wizard of Oz Show (that has done over 4000 performances internationally) and founder of The Wizard of Oz Funland, Leumeah, Brian is passionate about improving recreational & creative facilities for young people and multicultural understanding at the grassroots community level. Having lost both his mentor and a leading cast member to cancer, Brian feels honoured to support such an enthusiastic, dedicated committee in their efforts to better cancer services in our Macarthur region. Brian has organized events ranging from the WWF's Asia-Pacific Wrestling Title to International Fashion Shows & Theatre Musicals. He is responsible for organizing this event's entertainers and performance program and is the 24HFACM's webmaster.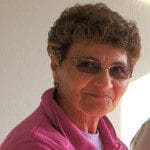 Dot Lecher OAM
Dot has lived in the Campbelltown area since 1976 and has been a member of the 24 Fight Against Cancer Macarthur committee since the first meeting in 2005. She has held the position of Volunteer Co-ordinator at Campbelltown and Camden Hospitals since 1977 and has been involved with several charity events and fundraisers in the Campbelltown area for many years. Her aunt died of cancer 6 years ago and through her position at the hospital she has seen the suffering of many cancer patients. She wants to contribute towards finding a possible future cure for cancer. Dot enjoys helping to facilitate this major public event as it generates happiness for so many people. Dot looks after the catering provided by the Canteen and plays a large part in organising the Reflection Ceremony.
Jeff McGill
Jeff McGill is the editor of the Campbelltown-Macarthur Advertiser and has lived more than 40 years in the local area. He attended Campbelltown East Public School and Campbelltown High School and his first stories appeared in the Advertiser in 1983. He worked on many Sydney daily newspapers and regional/suburban mastheads, but has regularly returned "home" to the Advertiser, being the paper's chief reporter in the late 1980s and 1990s, before returning as editor in early 2006. The Advertiser has been honoured as the best local paper in Australia twice in the past four years. He has been a keen supporter of the 24 Hour Fight Against Cancer since the beginning, with an Advertiser team fielding at each year's event and has been on the committee since 2011. He is also the schools ambassador, and helps recruit and liaise with the many school teams. Jeff is a proud family man (his wife, children and in-laws all field in various 24 Hour Fight teams). A wonderful photographer, Jeff provides an amazing slideshow of photos for the Campbelltown-Macarthur Advertiser after every event.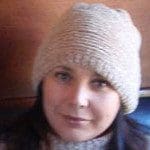 Bernadette O'Neill–Siambis
I have called Macarthur home for the past 20 years. In that time, while I was working at a local publication I first witnessed the essence and spirit of local charities at work and at times assisted them in a small way. Then a few years later when I received my own cancer diagnosis and became a patient of the Macarthur Cancer Therapy Unit I was a recipient of the things that the 24 Hr Fight provides. I can say that was when Iwas truly educated. While we have a superior facility without question, we need so much more. Hence on my recovery I was determined to honour the people who facilitated my treatment and those fellow patients who are still in the battle as well as the ones to come. It is with great pride that I say I've become a member of the 24 Hr Fight Against Cancer and I look forward to many years of fundraising with this invaluable committee and community.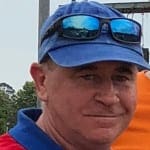 Paul Borg
I have been a resident of Campbelltown/ Macarthur for over 50 years. Attending St Gregorys Campbelltown in my earlier years I developed a keen desire for team sports so much so that I continued playing soccer in the local area up until the age of 52. My wife and I raised 4 wonderful children in the Macarthur area and we are proud to call it home. My father, the late Fred Borg OAM was the founder of the 24 Hour Fight Against Cancer Macarthur and I share his passion for what the local community can achieve when they come together. I am extremely proud to be part of this wonderful committee to assist in raising the much needed funds for the ongoing treatment and support of the local Cancer patients and their families.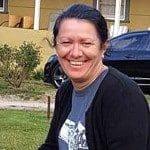 Karen Burgoyne
Karen has been a Macquarie Fields resident for 20 years and has lost family members and close friends to cancer . In 2005 Karen and her family attended their first 24hr Fight weekend for a few hours on the Saturday afternoon. She discovered that this was such an amazing event that Karen and her family have attended every 24hr Walk since then. Karen has been a committee member for a number of years and looks forward to making a contribution for many more years to come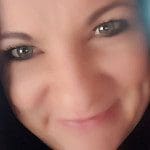 Fiona McKinnon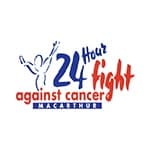 Gail Van Dyk